Monthly Archives:
October 2013
On October 29th, 2013, Mr. Peter Lo, as the chairman of S-Team, led the members of S-Team to observe Yulon Motors' Sanyi Factory. First, Mr. Li-Hwa Wu as the factory chief gave a welcome speech and introduced the factory and the whole observation activity. Following, Mr. Peter Lo appreciated Yulon's hospitality and openness. They have made all possible to realize this observation. He believes that all can learn and develop ideas from this observation activity. Foremost, he encourages all members could reflect and realize what could be better at their own factories. At last, he gives a placate to express gratitude.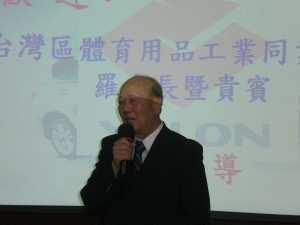 Mr. Peter Lo, as the Chairman of S-Team gives an opening speech.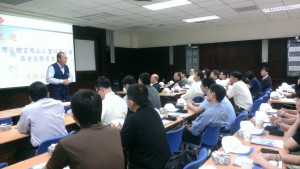 Mr. Li-Hwa Wu, as the factory chief representing Yulon Motors, gives a welcome speech.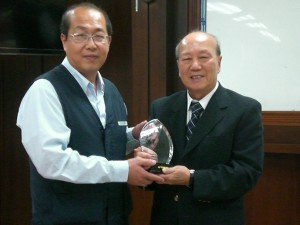 Representing the whole S-Team, Mr. Peter Lo as the chairman gives "Model Placate" to Yulon Motors
Yulon has been making improvements, enhancing self-management, fully contributing to establish the motor-production value chain as well as induce multiple-brand management and other significant strategies. They emphasizes the importance of cooperative relationship between the satellite and center companies. They believe the industrial resources are in a close network. Thus, Yulon can achieve success and get prosperous. With the pioneer's spirit to put its resources on R&D, Yulon has developed innovative products and create product advantages for a new life home and abroad. In this observation activity, they brief the overview of motor industry in Taiwan and the relevant marketing analysis, how they reshape the enterprise and create values with innovation. They centralize the factories, improve the production process so as to better the differentiation of TPM product quality and services. Now Yulon has shifted to the consumer-oriented model OEM with lower quantity but with more designs. The producing process is shortened. They also join the international alliance and professional manufacturing to put the property of daily R&D into domestic work distribution. They promote products with their own brands. Also they have responded to the greening project so that they can decrease cost and promoting greening and cutting the carbon dioxide and show their care for the current environmental issues. During the sharing time, they also demonstrate how they improve their productivity with TPM and how they continue improving with passion. In the Q&A, the questions raised by S-Team members are well-answered by Yulon. This observation activity in the end has achieve its success indeed.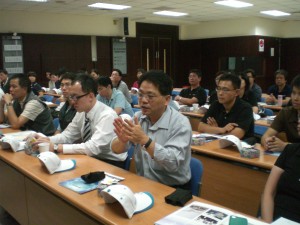 Q & A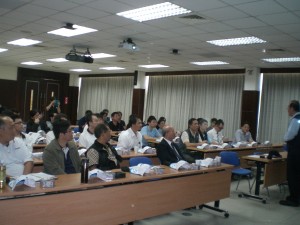 Sharing experiences of case study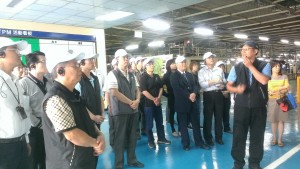 Explanations on the TPM Activity Bulletin Board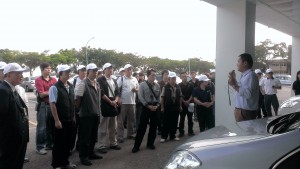 Explaning how to use the recharging station for electric vehicle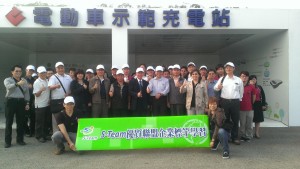 Group picture – All the participants at this observation activity in Yulon Motors